Captain Shaliza Dhami : First Woman Officer In The Indian Air Force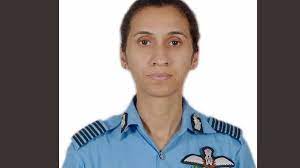 Group Captain Shaliza Dhami has made history as the first woman officer in the Indian Air Force (IAF) to be appointed as the leader of a frontline combat unit in the Western sector.
She will be in charge of a missile squadron, marking a significant milestone in the IAF's history.
This achievement comes after the Indian Army recently began assigning women officers to command roles outside the medical stream, with approximately 50 women expected to lead units in operational areas.
Group Captain Dhami has extensive experience as a helicopter pilot and a flight commander in the Western sector, having received commendations from the Air Officer Commanding-in-Chief on two occasions.
Her position as a Group Captain is equivalent to a Colonel in the Indian Army. She has over 2,800 hours of flying experience.
She is also the 1st woman officer to be a qualified flight instructor in the IAF.