Banning Glue Pads For Rodent Control : Delhi Govt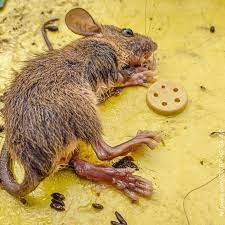 The Delhi government has banned the manufacture, sale, and use of glue pads for rodent control, joining several Indian states in taking this step.
The ban follows an advisory by the Animal Welfare Board of India (AWBI) in 2011 and a subsequent one in 2021
Glue pads are considered a cruel method of killing rodents as animals that get trapped in the strong glue die slowly from starvation and extreme pain.
Rat poison, often used as an alternative to glue pads, is also considered inhumane and poses risks to the ecosystem, animals that feed on poisoned rats, such as cats, snakes, mongoose, and predatory birds, can be harmed by the toxins.