The 'Bell of Faith' scheme: Kerala: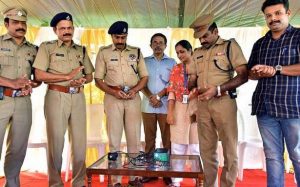 The 'Bell of Faith' scheme will now be implemented for senior citizens staying alone in villages.
Previously, this scheme was successfully implemented in a number of urban households in Kerala.
It is a safety project conceived under Kerala's Community Policing Scheme.
It will help elderly citizens attract the attention of their neighbors using a loud, remote-controlled alarm in emergencies.
It has been under implementation in Kerala since 2018.
It sets an example for community participation to ensure the well-being and safety of the elderly.
It can be of great support for the aged during the COVID-19 pandemic as many live in fear for their health.