Bhoj Wetland: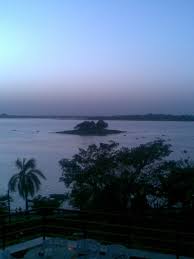 The National Green Tribunal (NGT) ordered Madhya Pradesh government to stop the operation of cruise vessels as well as other motor-propelled boats in the Bhoj wetland.
Bhoj wetland consists of two contiguous human-made reservoirs, the upper and lower lakes, located in the city of Bhopal, Madhya Pradesh.
The Upper lake is called Bhojtal (Bada Talaab) and the Lower Lake is known as Chhota Talaab.
The lakes are very rich in biodiversity, particularly for macrophytes, phytoplankton and zooplankton.
It has more than 15 kinds of fish and several vulnerable species, including turtles, amphibians and aquatic invertebrates.
It was designated as the Ramsar site in 2002.
National Green Tribunal (NGT):
The National Green Tribunal has been established under the National Green Tribunal Act 2010.
New Delhi is the Principal Place of Sitting of the Tribunal, and Bhopal, Pune, Kolkata and Chennai shall be the other four places of sitting of the Tribunal.
NGT is mandated to make disposal of applications or appeals finally within 6 months of the filing of the same.