Big Catch-up Initiative: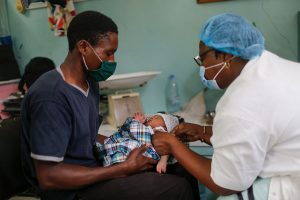 A global effort called "The Big Catch-up" was announced by various health organizations
Implementing Partners are WHO, UNICEF, Gavi, the Vaccine Alliance, Bill & Melinda Gates Foundation, Immunization Agenda 2030, and other health partners
Objective is to Boost childhood vaccination rates and reverse declines caused by the COVID-19 pandemic
20 countries including India, where three-quarters of the children who missed vaccinations in 2021 live
It will Strengthen healthcare workforces, improve health service delivery, build demand for vaccines, and address obstacles to restoring immunization
Current coverage In India, full immunization coverage among 12–23-month-old children increased from an estimated 62% in 2015–2016 to 76% in 2019–2020.
Immunisation Agenda 2030 (launched in 2021) has set a target of avoiding 50 million vaccine-preventable infections in this decade.
It intends to reduce the number of zero-dose children by 50%. And achieve 90% coverage for essential vaccines given in childhood and adolescence.