Bailey K. Ashford Medal For 2022: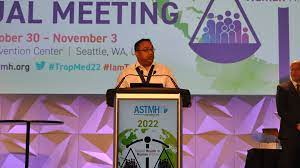 Indian physician and scientist Dr Subhash Babu have received the prestigious Bailey K. Ashford Medal for 2022.
In its 82-year history, the award has never been given to an Indian scientist or an Indian institution for work.
The American Society of Tropical Medicine and Hygiene (ASTMH), the largest scientific organization in tropical medicine in the world, present the medal annually to one or more mid-career researchers for distinguished work in tropical medicine.
He is the Scientific Director of the ICER (International Centre for Excellence in Research)-India Programme.
He is a pioneer in research on helminth infections and tuberculosis.