Off-Budget Borrowing: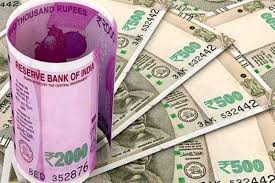 One of the most sought after details in any Union Budget is the level of fiscal deficit. As such, it is keenly watched by rating agencies — both inside and outside the country. That is why most governments want to restrict their fiscal deficit to a respectable number.
One of the ways to do this is by resorting to "off-budget borrowings".
Such borrowings are a way for the Centre to finance its expenditures while keeping the debt off the books — so that it is not counted in the calculation of fiscal deficit.
the fiscal deficit is essentially the gap between what the central government spends and what it earns. In other words, it is the level of borrowings by the Union government. This fiscal deficit is the most important metric to understand the financial health of any government's finances.
Off-budget borrowings:
Off-budget borrowings are loans that are taken not by the Centre directly, but by another public institution which borrows on the directions of the central government.
Such borrowings are used to fulfil the government's expenditure needs.
But since the liability of the loan is not formally on the Centre, the loan is not included in the national fiscal deficit.
This helps keep the country's fiscal deficit within acceptable limits.