All India Surveys On Labour: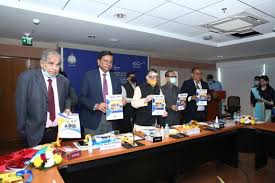 Labour and Employment Minister Santosh Kumar Gangwar launched Software Applications and instruction manuals with questionnaires for five All India Surveys on Labour.
The five All India Surveys are being conducted by the Labour Bureau in Chandigarh.
These five surveys being undertaken by Labour Bureau are

All India Survey on Migrant workers,
All India Survey on Domestic Workers,
All India survey on employment generated by Professionals,
All India survey on employment generated in Transport Sector and
All-India Quarterly Establishment based Employment Survey (to assess the employment situation in establishments with more than 10 workers and also less than 10 workers).

Labour Bureau, an attached office of the Ministry of Labour& Employment, has been at the forefront in fulfilling the data needs of various stakeholders in the field of labour and employment since 1920.