CERVAVAC: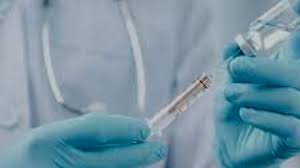 India's first indigenously developed vaccine to prevent cervical cancer, CERVAVAC, will likely cost ₹200-400 a shot and be commercially available later this year, Adar Poonawalla, CEO, Serum Institute of India (SII), said.
CERVAVAC, developed by SII, was approved by the Drug Controller General of India in July.
CERVAVAC is a quadrivalent vaccine, meaning it is effective against at least four variants of cancer-causing Human Papilloma Virus (HPV), and resulted from a partnership of DBT's Biotechnology Industry Research Assistance Council (BIRAC), and the Bill and Melinda Gates Foundation that supported Serum's development efforts.
Annually, about 1.25 lakh women are diagnosed with cervical cancer, and over 75,000 die from the disease in India.
Close to 83% of invasive cervical cancers in India and and 70% of cases worldwide are attributed to HPV-types 16 or 18.
HPV transmission is influenced by sexual activity and age.
Almost 75% of all sexually active adults are likely to be infected with at least one HPV type. A vast majority of the infections resolve itself.