Changes In NEFT And RTGS Systems For FCRA Related Transactions: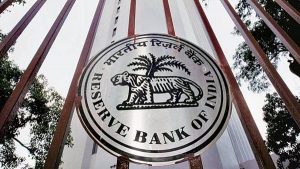 The Reserve Bank of India (RBI) recently made changes in NEFT and RTGS systems for Foreign Contribution (Regulation) Act (FCRA) related transactions.
This comes after the Home Ministry mandated State Bank of India (SBI) to report all overseas donors' details, including the purpose of remittances, on a daily basis.
According to the FCRA, all foreign contributions should be received only in the "FCRA account" of SBI, New Delhi Main Branch (NDMB).
Contributions to the FCRA are received directly from foreign banks through SWIFT and through Indian intermediary banks through the NEFT and RTGS systems.
The RBI has asked banks to make necessary changes in their core banking/middleware solutions to capture the requisite details while forwarding the foreign donations through NEFT and RTGS systems to SBI.
The new guidelines will go into effect on March 15, 2023.
To meet the requirements of the Ministry of Home Affairs (MHA), the RBI has directed SBI to collect donor information in all such transactions, including name, address, country of origin, amount, currency, and purpose of remittance.
SBI is also required to report these details to MHA on a daily basis.
The FCRA regulations have been tightened since the Narendra Modi-led government came to power in 2014.
In recent years, nearly 2,000 Non-Governmental Organizations (NGOs) have had their FCRA registration cancelled for violating various provisions of the law. As of December-end 2021, there were 22,762 FCRA-registered organizations.
NEFT:
NEFT, which stands for National Electronic Funds Transfer, is an electronic method of transferring money online.
Most Indian banks provide the NEFT feature on internet banking and mobile banking.
It enables transferring funds from the account maintained with any bank to any other bank branch, provided the transaction is attempted between the banks that participate in the NEFT payment system.
Transactions made through NEFT do not take place in real-time.
RTGS:
RTGS, which stands for Real-time Gross Settlement, is a payment mode where the money is transferred from one bank account to the other in real-time, without any delay.
It is mostly used for transactions of high value.
When using the banking method, RTGS is the fastest possible way to transfer money.
Transactions made through RTGS are processed on a one-to-one basis