Clean Energy Transition : Report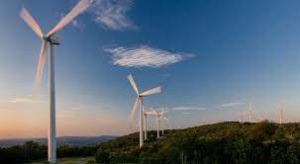 According to a report from Institute for Energy Economics and Financial Analysis (IEEFA) and Ember, Karnataka and Gujarat have emerged as India's frontrunners in the transition to clean electricity.
Ember is an independent, not-for-profit climate and energy think tank while the IEEFA examines issues related to energy markets, trends, and policies.
Highlights of the Report:
The report 'Indian States' Energy Transition' prepared a scoring system for 16 States (account for 90% of electricity production in India), and their performances are assessed on four broad parameters namely:

Decarbonisation
Performance of the Power System
Readiness of the Power ecosystem
Policies and Political commitments

Karnataka is the only state among the 16 analysed that scored well across all four dimensions of clean electricity transition.
The State also exceeded its target of segregating feeders by 16% and achieved 100% of its target of installing smart meters.
Gujarat was a little behind Karnataka in terms of decarbonising its electricity sector.
Haryana and Punjab have shown promising preparations and implementations for electricity transition
States like West Bengal, Bihar and UP are lagging far behind in the field.
West Bengal scored low across all the parameters and its outstanding payments to generators have increased by 500% from March 2018 to March 2022.
Rajasthan and Tamil Nadu need to improve their power system readiness.