Open Network For Digital Commerce (ONDC):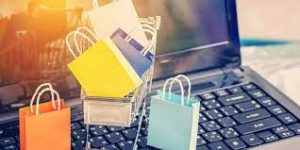 The Union Minister of Commerce & Industry chaired a meeting for the review of the Open Network for Digital Commerce (ONDC) initiative of Department for Promotion of Industry and Internal Trade (DPIIT).
ONDC is globally first-of-its-kind initiative that aims to democratise Digital Commerce, moving it from a platform-centric model to an open-network.
As UPI is to the digital payment domain, ONDC is to e-commerce in India.
ONDC will enable, buyers and sellers to be digitally visible and transact through an open network. no matter what platform/application they use.
ONDC will empower merchants and consumers by breaking silos to form a single network to drive innovation and scale, transforming all businesses from retail goods, food to mobility
ONDC will be compliant with the Information Technology Act, 2000 and designed for compliance with the emerging Personal Data Protection Bill.