Coastal Aquaculture Authority (Amendment) Bill, 2023: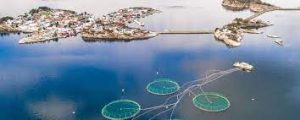 The Coastal Aquaculture Authority (Amendment) Bill, 2023, recently passed by Parliament.
These amendments seek to address ambiguities, streamline administrative processes, and integrate emerging aquaculture practices.
Major Provisions Related to Coastal Aquaculture Authority (Amendment ) Bill, 2023:
The amendments aims to bring all coastal aquaculture activities under the purview of the Act, removing ambiguities between different aspects of coastal aquaculture.
The amendments acknowledge the evolution of environmentally friendly aquaculture practices beyond shrimp farming, incorporating methods like cage culture, seaweed culture, marine ornamental fish culture, and more.
These practices align with the evolving landscape and offer substantial revenue and employment opportunities for coastal communities.
Establishments like hatcheries, Broodstock multiplication centers (BMC), and Nucleus Breeding Centres (NBC) are now permitted to operate within 200 meters from the High Tide Line (HTL).
The amendment aims to address previous uncertainties arising from the interpretation of Section 13(8) of the original CAA Act of 2005, which had excluded coastal aquaculture from CRZ regulations.
The amendments replace the stringent provision of imprisonment with civil penalties for unregistered coastal aquaculture activities.
This shift towards civil instruments aligns with modern regulatory practices.
The amendments introduce provisions for modifying certificates of registration in case of changes in ownership or activity size.
The amendments empower the Coastal Aquaculture Authority to establish standards for emission or discharge of effluents from aquaculture units, holding owners accountable for adhering to these standards.
The amendments uphold the 'Polluter Pays Principle,' mandating aquaculture unit owners to bear the cost of any environment-related damage or demolition assessed by the Authority.
The amendments prohibit coastal aquaculture activities in ecologically sensitive areas or areas with significant geo-morphological features, enhancing protection for vulnerable ecosystems.
By explicitly prohibiting the use of antibiotics and pharmacologically active substances, the amendments prioritize the health of aquatic ecosystems and promote environmentally conscious practices.