What Are Nutraceuticals Products?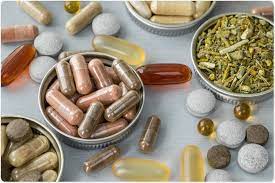 Nutraceuticals is a broad umbrella term that is used to describe any product derived from food sources with extra health benefits in addition to the basic nutritional value found in foods.
They can be considered non-specific biological therapies used to promote general well-being, control symptoms and prevent malignant processes.
The term "nutraceutical" combines two words – "nutrient" (a nourishing food component) and "pharmaceutical" (a medical drug).
Aimed at providing accessible, standardised and affordable generic medicines, the Pradhan Mantri Bhartiya Janaushadhi Pariyojana (PMBJP) Kendras have added nutraceuticals products, including protein powder and bar, malt-based food supplements and immunity bar for its customers.
CJI lays foundation for International Arbitration Centre in Hyderabad:

Proposed by the International Arbitration and Mediation Centre Trust.
IAMC-Hyderabad is India's first arbitration centre for alternate dispute resolution.

Arbitration is an alternative dispute resolution (ADR) procedure in which a dispute is submitted, by agreement of the parties, to one or more arbitrators who make a binding decision on the dispute.
In choosing arbitration, the parties opt for a private dispute resolution procedure instead of going to court.