The Commissions Of Inquiry Act, 1952: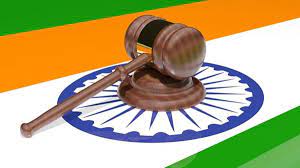 The West Bengal government has set up a Commission of Inquiry (Lokur Commission), under the 1952 Act, to look into the alleged surveillance of phones using the Pegasus spyware developed by the Israeli cyber-intelligence company NSO Group.
The Commission will look into the alleged breach of privacy of several individuals.
While both central and state governments can set up such Commissions of Inquiry, states are restricted by subject matters that they are empowered to legislate upon.
If the central government set up the commission first, then states cannot set up a parallel commission on the same subject matter without the approval of the Centre.
But if a state has appointed a Commission, then the Centre can appoint another on the same subject if it is of the opinion that the scope of the inquiry should be extended to two or more states.