Vaccine Passport Programme: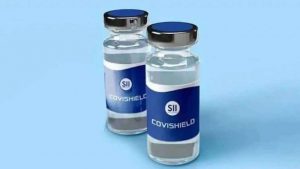 Covishield, manufactured by Serum Institute of India, is not among the vaccines which have been approved by the European Medicines Agency (EMA) for its "vaccine passport" programme that allows free movement of people in and out of Europe.
The EMA list only includes four vaccines now Vaxzevria (Oxford-AstraZeneca), Comirnaty (Pfizer-BioNTech), Spikevax (Moderna) and Janssen (Johnson & Johnson).
The EU Digital Covid Certificate, or the "green pass" as it is popularly known, has been created to restore freedom of travel for the public and remove the barriers on entry placed due to the pandemic.
It is a digital proof that a person has either been vaccinated against Covid-19, or received a negative test result, or recovered from the viral infection. The document is valid across all EU countries.
While the "green pass" is expected to make the experience of travel hassle-free for people by doing away with restrictions, it is not absolutely compulsory.
Serum Institute of India has not applied for Covishield's approval.
Though Vaxzevria has been among the vaccines approved by EMA, Covishield, which is derived from AstraZeneca's shot, is not on the list.
This is because the EMA takes into consideration local manufacturing facilities. Even if the vaccine is the same, different manufacturers of the same product need to submit separate applications for approval from EMA.
Though the EU has made it clear that the "green pass" will not be compulsory, the issue has once again raked up the larger debate on concerns around privacy and ethics.
The 'vaccine passport' has been largely touted to be a ticket back to normalcy, but it has given rise to larger concerns over intrusion, privacy and a curb on the right to free movement.
At the recent meeting of G7 countries, Union Health Minister Harsh Vardhan said that India was "strongly opposed to a 'vaccine passport' at this juncture".