CSIR Floriculture Mission: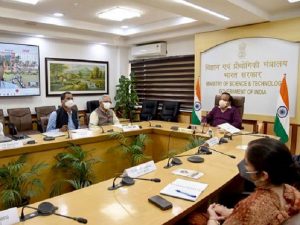 CSIR Floriculture Mission has been approved for implementation in 21 States/UTs wherein available knowledgebase in CSIR Institutes will be utilized and leveraged to help Indian farmers and industry re-position itself to meet the import requirements.
Floriculture, or flower farming, is a discipline of horticulture concerned with the cultivation of flowering and ornamental plants for gardens and for floristry, comprising the floral industry.
This Mission is being implemented in collaboration with the Indian Council of Agricultural Research (ICAR)-Directorate of Floriculture; KVIC; APEDA, TRIFED; Fragrance and Flavour Development Centre (FFDC), Kannauj, Ministry of MSME and Universities.
Despite the fact that India has diverse agro-climatic and edaphic conditions, and rich plant diversity, it shares only 0.6 % of the global floriculture market.
At least 1200 million USD worth of floriculture products is being imported by India every year from different countries".
CSIR's Societal Portal:
Harsh Vardhan also launched CSIR's Societal Portal along with the Android App.
This portal has been developed by CSIR Team with the help of the MyGov Team.
The Portal is to facilitate the public to submit the societal problems that can be resolved using S&T interventions.