CU-Chayan Portal : UGC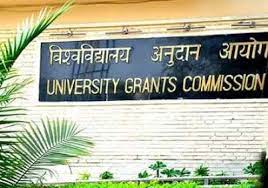 UGC launched the 'CU-Chayan' portal for faculty recruitment in Central varsities.
CU-Chayan portal is a new platform to hire faculty members in central universities.
The portal will provide a consolidated list of job openings across all 46 central universities under the Union Ministry of Education.
Central universities will still be responsible for advertising job openings, accepting applications, screening applicants, conducting interviews, and hiring faculty members, just as they did before.
However, all of these tasks will be managed through the admin dashboard for each university on the portal.
Applicants will find a consolidated list of openings across the central universities, personalized dashboards to help manage the application process, and filters such as location, designation, subject, experience, and education level to view openings that suit them.