Daily Current Affairs for Government Exams:
Today Current Affairs: 12th December 2020 for UPSC IAS exams, State PSC exams, SSC CGL, State SSC, RRB, Railways, Banking Exam & IBPS, etc
Contents:
Maharashtra bill on sexual crime:
Paris Climate Accord:
.Preparing India for Extreme Climate Events":
Justice Jain committee:
Assets under management:
Delimitation Exercise:
Other important current affairs:
1.Maharashtra bill on sexual crime: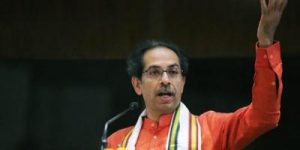 The Maharashtra government this week presented a draft bill making changes to existing laws on violence against women and children.
The Bill is proposed to be enacted as Shakti Act, 2020.
As there was an increase in the number of cases of violence, specifically sexual violence against women and children.
The draft Bill proposes to make changes to the Indian Penal Code, the Code of Criminal Procedure and the Protection of Children from Sexual Offences Act.
The changes are proposed in existing sections of rape, sexual harassment, acid attack and child sexual abuse.
The Bill proposes death penalty in cases of rape, gang rape, rape by persons in authority, aggravated sexual assault of minors and in cases of acid attack when grievous injury is caused.
The death penalty is proposed in cases which are heinous in nature and where adequate conclusive evidence is available and circumstances warrant exemplary punishment.
The draft Bill proposes an additional law to deal with abuse of women on social media.
Section 354E is added to include intentional acts creating "a sense of danger, intimidation, and fear to a woman" apart from insulting her modesty by any act, deed or words including offensive communication will be an offence with a maximum punishment of two years and a Rs 1 lakh fine.
This also includes uploading morphed videos of women or threatening them with uploading of photos, videos which could defame, cause disrepute to them or violate their privacy.
Provisions for "false" information and "implied consent":
The Bill also makes provision for making a "false complaint" or provides false information in respect of offence committed stating that anyone who does that "solely with the intention to humiliate, extort or threaten or defame or harass" a person shall face imprisonment for a term up to one year or fine or both.
2.Paris Climate Accord: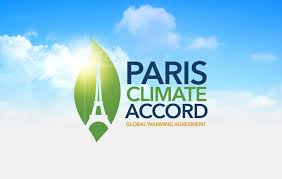 India has reiterated her commitment to the Paris Climate Accord, prior to the Climate Ambition Summit which will start from 12th December 2020 at Glasgow, Scotland.
The Climate Ambition Summit 2020 will mark the fifth anniversary of the Paris Agreement and will provide a platform for government and non-governmental leaders to demonstrate their commitment to the Paris Agreement and the multilateral process.
Climate Ambition Summit 2020:
Objective: To set out new and ambitious commitments under the three pillars of the Paris Agreement that are mitigation, adaptation and finance commitments.
The Summit will provide a meaningful platform for businesses, cities and other non-state actors who are rallying together and collaborating to support governments and accelerate the systemic change required to reduce emissions and build resilience.
Hosted By: The United Nations, United Kingdom and France in partnership with Chile and Italy.
Paris Climate Accord
Legal status: It is a legally binding international treaty on climate change.
It was adopted by 196 countries at Conference of the Parties COP 21 in Paris in December 2015.
Goal: To limit global warming to well below 2° Celsius, and preferably limit it to 1.5° Celsius, compared to pre-industrial levels.
Objective: To achieve the long-term temperature goal, countries aim to reach global peaking of greenhouse gas emissions as soon as possible to achieve a climate-neutral world by mid-century.
Current Status of Global Emissions:
Five years after the Paris agreement, all states have submitted their national contributions to mitigate and adapt to climate change.
The contributions are radically insufficient to reach the well below 2 degrees Celsius limit and are even further from the 1.5 degrees Celsius temperature limit identified in the Paris Agreement.
Besides India, only Bhutan, the Philippines, Costa Rica, Ethiopia, Morocco and Gambia were complying with the accord.
China has the highest GHG emissions (30%) while the US contributes 13.5% and the EU 8.7%.
India's Current Emissions:

A United Nations report released earlier this year stated that India's per capita emissions are actually 60% lower than the global average.
The emissions in the country grew 1.4% in 2019, much lower than its average of 3.3% per year over the last decade.
3.Preparing India for Extreme Climate Events":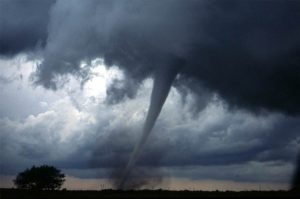 According to a recent study on the report "Preparing India for Extreme Climate Events" released by the Council on Energy, Environment and Water (CEEW), over 75% of districts in India are hotspots of extreme climate events such as cyclones, floods, droughts, heatwaves and cold waves.
This is the first time that extreme weather event hotspots in the country have been mapped.
CEEW is an independent, non-partisan, one of Asia's leading not-for-profit policy research institutions, devoted to research on all matters affecting the use, reuse, and misuse of resources.
The report comes just after the United Nations Environment Programme (UNEP) Emissions Gap Report 2020 which warned that the world is heading for a temperature rise of over 3 degrees Celsius this century.
Major Findings:
The frequency, intensity, and unpredictability of extreme events have risen in recent decades.
While India witnessed 250 extreme climate events in 35 years between 1970 and 2005, it recorded 310 such weather events in only 15 years since then.
With an unusual spike in extreme events since 2005, these districts are bearing the effects of changing microclimate with loss of property, livelihoods and lives.
4.Justice Jain committee: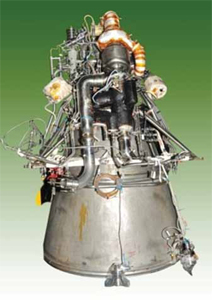 Constituted by the Supreme Court in September 2018.
Its work is to unravel the rogue officials responsible for the infamous ISRO "frame-up" case of 1994, which destroyed the life and reputation of Nambi Narayanan, one of the country's prominent space scientists.
At the time of his arrest on November 30, 1994, Mr. Narayanan was working on cryogenic engine technology at the premier Indian Space Research Organisation (ISRO).
The police investigators had accused him of passing on documents and drawings of ISRO relating to Viking/Vikas engine technology, cryogenic engine technology and PSLV flight data/drawings to Pakistan.
The Supreme Court dismissed the case in 2018 as a criminal frame-up based on "some kind fancy or notion". It said Mr. Narayanan's career was "smothered."
The CBI, which took over the probe from the Kerala Police, had promptly filed a closure report in 1996. But Mr. Narayanan fought on to bring his accusers to justice.
The apex court, in its 2018 judgment, had called the treatment meted out to the scientist while he was in custody "psycho-pathological".
The court ordered the Kerala government to pay Mr. Narayanan ₹50 lakh in compensation, though it said mere money was not enough to make up for the torture the scientist had endured for 24 years.
Also, the scientist had said that the prosecution launched by the Kerala police had a "catastrophic effect" on his career and personal life, besides setting back the technological advancement in space research.
Cryogenic technology:
Cryogenic technology involves the use of rocket propellants at extremely low temperatures.
The combination of liquid oxygen and liquid hydrogen offers the highest energy efficiency for rocket engines that need to produce large amounts of thrust.
Specific impulse (a measure of the efficiency) achievable with cryogenic propellants (liquid Hydrogen and liquid Oxygen) is much higher compared to earth storable liquid and solid propellants, giving it a substantial payload advantage.
India is only the 6th country to develop the cryogenic engine after the USA, France, Japan, China and Russia.
It is important technology for India because India could launch heavy satellites (of weight more than 2500-3000kg) with the help of Cryogenic engines and its critical for the success of GSLV program.
The technology also holds importance in the context that India was denied this technology in 1990s by the USA when India was making deal with Russian agency to transfer of technology.
It will not just help ISRO probe deeper into space but will also bring it extra revenue, enabling it to make commercial launches of heavier satellites. By providing the cost effective and reliable services India can tap the Asian and African space markets, which are looking towards India on this front.
5. Assets under management: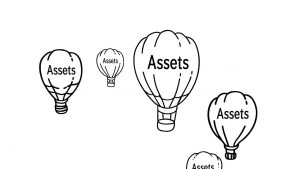 Heading for a contraction in the current fiscal, the first time in more than a decade, assets under management (AUM) of non-banking financial companies (NBFCs) are set to grow again at a relatively subdued 5-6% next fiscal.
The turnaround will be led by larger entities with stronger parentage.
Despite an estimated GDP growth of 10% next fiscal, the overall NBFC sector growth is likely to be slower because access to funding remains a challenge due to concerns about the impact of the pandemic on asset quality.
Additionally, competition is expected to be more intense from banks which are flush with low-cost deposits and better placed with improved capital buffer than in the previous years.
Assets under management:
It measures the total market value of all the financial assets which a financial institution manages on behalf of its clients and themselves.
AUM is an indicator of the size and success of a given fund house.
6.Delimitation Exercise: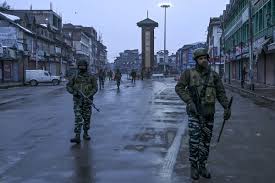 Pranab Mukherjee Foundation (PMF), a nongovernmental institution, has made suggestions for the next delimitation exercise.
Delimitation literally means the act or process of fixing limits or boundaries of territorial constituencies in a country to represent changes in population.
Suggestions: The next delimitation exercise should be a two­ step process:
A Delimitation Commission should be set up to draw the boundaries as per the 2031 Census and recommend the reorganisation of States based on population.
A State Reorganisation Act should be brought to give effect to the Delimitation Commissions' recommendations "by splitting States into smaller ones".
Current Scenario:
The 84th Amendment to the Constitution in 2002 had put a freeze on the delimitation of Lok Sabha and State Assembly constituencies till the first Census after 2026.
The current boundaries were drawn on the basis of the 2001 Census, the number of Lok Sabha seats and State Assembly seats remained frozen on the basis of the 1971 Census.
The population according to the last census preceding the freeze was 50 crore, which in 50 years has grown to 130 crore, causing a massive asymmetry in the political representation in the country.
Delimitation Commission
The Delimitation Commission is appointed by the President of India and works in collaboration with the Election Commission of India.
Composition:

Retired Supreme Court judge
Chief Election Commissioner
Respective State Election Commissioners

Functions:

To determine the number and boundaries of constituencies to make the population of all constituencies nearly equal.
To identify seats reserved for Scheduled Castes and Scheduled Tribes, wherever their population is relatively large.

Delimitation Commissions have been set up four times — 1952, 1963, 1973 and 2002 under the Acts of 1952, 1962, 1972 and 2002.
The Delimitation Commission in India is a high power body whose orders have the force of law and cannot be called in question before any court.
Other important current affairs:
1.As per latest findings, nearly six out of 10 droughts, in non-El Nino years, that occurred during the Indian summer-monsoon season in the past century may have been driven by atmospheric disturbances from the North Atlantic region.
In 2014, India saw a 14% rainfall deficit — or a drought — that wasn't linked to El Nino and before that in 1986 and 1985.
Factors that influence these droughts:

These droughts are a consequence of a sudden and steep drop in rainfall in late August.
Winds in the upper atmosphere are interacting with a deep cyclonic circulation above the abnormally cold North Atlantic waters.
The resulting wave of air currents, called a Rossby wave, curved down from the North Atlantic squeezed in by the Tibetan plateau and hit the subcontinent around mid-August, suppressing rainfall and throwing off the monsoon that was trying to recover from the June slump.

El Nino is a climatic cycle characterised by the high air pressure in the Western Pacific and low air pressure in the eastern.
During this event, there is a warming of the sea surface temperature in the eastern and central equatorial Pacific Ocean.
It is one phase of an alternating cycle known as El Niño Southern Oscillation (ENSO).
2.Fifteenth Finance Commission chairman N.K. Singh has called for a fresh look at the Constitution's Seventh Schedule, which forms the basis for allocating subjects to the Centre and States.
This is necessary to give more flexibility to States in implementing centrally sponsored schemes and to reinforce trust in fiscal federalism.
Seventh Schedule: The seventh schedule under Article 246 of the constitution deals with the division of powers between the union and the states.
It contains three lists- Union List, State List and Concurrent List.
The union list details the subjects on which Parliament may make laws while the state list details those under the purview of state legislatures.
The concurrent list on the other hand has subjects in which both Parliament and state legislatures have jurisdiction. However, the Constitution provides federal supremacy to Parliament on concurrent list items in case of a conflict.
3.A not very common type of malaria, Plasmodium ovale, has been identified in a jawan in Kerala.
Malaria is caused by the bite of the female Anopheles mosquito, if the mosquito itself is infected with a malarial parasite.
There are five kinds of malarial parasites Plasmodium falciparum, Plasmodium vivax (the commonest ones), Plasmodium malariae, Plasmodium ovale and Plasmodium knowlesi.
Plasmodium ovale: Symptoms include fever for 48 hours, headache and nausea, and the treatment modality is the same as it is for a person infected with P vivax. P ovale is no more dangerous than getting a viral infection.
4.The Supreme Court has upheld an Allahabad High Court order granting immunity from investigation and prosecution if one declared illegal acquisition or possession of exotic wildlife species between June and December.
The Ministry of Environment, Forest and Climate Change (MoEFCC) has come out with an advisory on a one-time voluntary disclosure scheme that allows owners of exotic live species that have been acquired illegally, or without documents, to declare their stock to the government between June and December 2020.
With this scheme, the government aims to address the challenge of zoonotic diseases, develop an inventory of exotic live species for better compliance under the Convention on International Trade in Endangered Species of Wild Fauna and Flora (CITES), and regulate their import.
The advisory has defined exotic live species as animals named under the Appendices I, II and III of the CITES.
It does not include species from the Schedules of the Wild Life (Protection) Act 1972.
A plain reading of the advisory excludes exotic birds from the amnesty scheme.
CITES:

CITES is an international agreement between governments to ensure that international trade in wild animals, birds and plants does not endanger them.
India is a member.
Appendices I, II and III of CITES list 5,950 species as protected against over-exploitation through international trade.
Many of these animals, such as iguanas, lemurs, civets, albino monkeys, coral snakes, tortoises, are popular as exotic pets in India.
5.The Prime Minister has addressed the International Bharati Festival 2020, virtually organised by the Vanavil Cultural Centre (Tamil Nadu).
The event celebrates the 138th birth anniversary (11th December 2020) of Tamil poet and writer Mahakavi Subramanya Bharati.
Scholar Shri Seeni Viswanathan received the Bharathi Award for this year.
Subramanya Bharati:
Birth: 11th December 1882, in Ettayapuram, Madras Presidency.
An outstanding Indian writer of the nationalist period (1885-1920) who is regarded as the father of the modern Tamil style.
He is also known as 'Mahakavi Bharathiyar'.
His strong sense of social justice drove him to fight for self-determination.
6.The Ramanujan Prize for Young Mathematicians 2020 has been awarded to Dr. Carolina Araujo, Mathematician from the Institute for Pure and Applied Mathematics (IMPA), Rio de Janeiro, Brazil.
She received the Prize for her outstanding work in algebraic geometry. Her work area focuses on birational geometry, which aims to classify and describe the structure of algebraic varieties.
The Ramanujan Prize for Young Mathematicians from developing countries has been awarded annually since 2005.
It was originally instituted by the International Centre for Theoretical Physics (ICTP), the Niels Henrik Abel Memorial Fund, and the International Mathematical Union (IMU).
The participation of the Abel Fund ended in 2012.
ICTP: Founded in 1964 by the late Nobel Laureate Abdus Salam, it seeks to accomplish its mandate by providing scientists from developing countries with the continuing education and skills that they need to enjoy long and productive careers.
IMU: It is an international non-governmental and non-profit scientific organization, with the purpose of promoting international cooperation in mathematics.
It is a member of the International Science Council (ISC).
The ISC was created in 2018 and is an international non-governmental organization bringing together the natural and social sciences and the largest global science organization of its type.
It has its office in Paris, France.
India is a member country.
IMU Secretariat is located in Berlin, Germany.