Cyclone Mocha: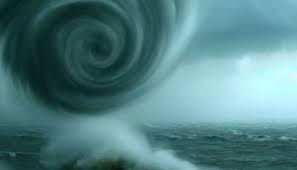 The Indian Meteorological Department, IMD has issued a warning that a cyclonic circulation is likely to develop over the Southeast Bay of Bengal by May 7, 2023
IMD has calculated that a low-pressure area is expected to take shape, which is usually a precursor to the development of a cyclone.
According to IMD's preliminary analysis based on its weather models, the cyclone could potentially grow to a 'severe cyclonic storm'.
This would be the first cyclone to form this year and will be named Cyclone Mocha, proposed by Yemen after the Yemini city Mocha (Mokha) located on the Red sea coast.
The naming of this cyclone was done as per the decree issued by the World Meteorological Organisation (WMO), which states that each cyclone must be named to avoid confusion in instances where multiple systems operate in one location.
A cyclone is a weather phenomenon characterized by a low-pressure center and strong winds circulating around it.
It can cause flooding, storm surges, and landslides, resulting in loss of life and damage to property.
Cyclones can be classified as tropical cyclones, extratropical cyclones, and polar lows, depending on the location and weather conditions.