Delhi Municipal Corporation (Amendment) Bill: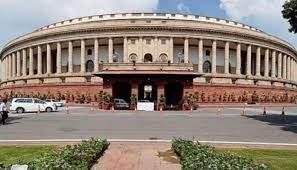 The bill will be tabled in the Parliament.
It aims to merge the Capital's three municipal corporations — South, North and East — ten years after the trifurcation of the civic body.
In 2011, the state government had proposed the trifurcation for better efficiency.
Constitutional Provisions related to Municipal Corporations:
In the Constitution of India, no provision was made for the establishment of local self-government, except the incorporation of Article 40 in the Directive Principles of State Policy.
The 74th Amendment Act, 1992 has inserted a new Part IX-A into the Constitution which deals with the administration of Municipalities and Nagar Palikas.
It consists of Article 243P to 243ZG.
It also added a new twelfth schedule to the Constitution.
The 12th schedule consists of 18 items.