Special Rupee Vostro Accounts: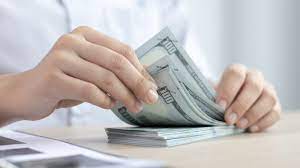 20 Russian banks have opened Special Rupee Vostro Accounts (SRVA) with partner banks in India for the settlement of payments in rupee for trade between India and Russia.
Also, all major domestic banks have listed their nodal officers to sort out issues faced by exporters under the arrangement.
In July 2022, the RBI had unveiled a mechanism to settle international transactions in rupee to promote the growth of global trade, with emphasis on exports from India, as well as pushing rupee as an international currency.
It is also expected to enable trade with sanction-hit nations such as Russia.
According to the mechanism finalized by the RBI, banks of partner countries can approach authorized dealer banks in India for opening special rupee vostro accounts. The authorized dealer bank will then have to seek approval from the central bank with details of such an arrangement.
Vostro account:
A vostro account is an account that domestic banks hold for foreign banks in the former's domestic currency, in this case, the rupee.
Domestic banks use it to provide international banking services to their clients who have global banking needs.
The SRVA is an additional arrangement to the existing system that uses Freely convertible currencies and works as a complimentary system.
The existing systems require maintaining balances and position in such currencies like US dollar and pound to facilitate trade.
Nostro Account:
A Nostro account is an account held by a bank in another bank.
It allows the customers to deposit money in the bank's account in another bank.
It is often used if a bank has no branches in a foreign country.