Desertification And Land Degradation Atlas: ISRO: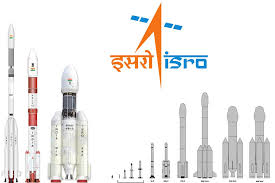 A document published by ISRO (Indian Space Research Organisation) named Desertification and Land Degradation Atlas shows that Land Degradation and Desertification has increased significantly in recent years.
The Atlas provides a state wise area of degraded lands for the time frame 2018-19. It also provides the change analysis for the duration of 15 years, from 2003-05 to 2018-19.
Earlier, the Prime Minister delivered a keynote address at the United Nations' (UN) "High-Level Dialogue on Desertification, Land Degradation and Drought" via video conference.
Status:
Land Degradation:
Some 97.85 million hectares (29.7%) of India's total geographical area (TGA) of 328.72 mha underwent land degradation during 2018-19.
In 2003-05, 94.53 mha (28.76% of the TGA) underwent land degradation. The number increased to 96.40 mha (29.32% of the TGA) in 2011-13.
Desertification:
Some 83.69 mha underwent desertification in 2018-19. This was greater than the 81.48 mha in 2003-2005 and 82.64 mha in 2011-13 that underwent desertification.
State wise Data:
Around 23.79% of the area undergoing desertification / land degradation with respect to TGA of the country was contributed by Rajasthan, Maharashtra, Gujarat, Karnataka, Ladakh, Jharkhand, Odisha, Madhya Pradesh and Telangana.
India witnessed an increase in the level of desertification in 28 of 31 states and Union territories between 2011-13 and 2018-19, a closer look at data in the atlas showed.