State Of The Climate On Latin America And The Caribbean 2020: WMO: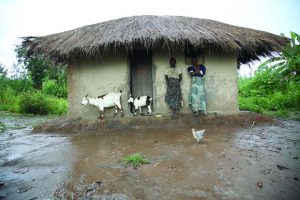 The World Meteorological Organization (WMO) has released a report on the impacts of climate change and extreme weather in Latin America and the Caribbean.
2020 was a year of unprecedented heatwaves, droughts, forest fires, cyclones and food insecurity for the region.
The Intergovernmental Panel on Climate Change in its sixth assessment report had highlighted the impact of climate change on the Indian Subcontinent.
Rise in Temperature:

2020 was among the three warmest years in Central America and the Caribbean and the second warmest year in South America.
Sea surface temperature in the Tropical North Atlantic Ocean was significantly warmer than normal throughout the year.
Severe heat waves dominated the region through most of the year, with temperatures soaring above 40°C several days in a row.

Intense Rainfall:

Intense rainfall resulted in landslides, floods and flash floods in the rural as well as urban areas of Central and South America towards the end of 2020.

Forest Fires and Cyclones:

Deforestation has only increased in the last four years due to clearing for cattle pasture and degradation from fires.
Deforestation in the Amazon River Basin, which stretches across nine countries in South America and stores 10% of global carbon, has already led to a decline in its ability to regulate climate.
The Atlantic basin recorded as many as 30 cyclones in 2020 — the highest so far in a single year.
Impact:
Extreme weather events affected over 8 million people across Central America, exacerbating food insecurity in countries already crippled by economic shocks, Covid-19 restrictions, and conflict.