Ethylene Glycol In Cough Syrups : Death Of 18 Children In Uzbekistan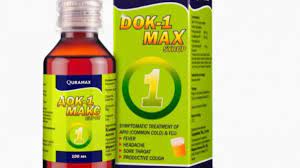 The Health Ministry of Uzbekistan has reported the death of 18 children with acute respiratory disease from taking excessive doses of a cough syrup – Doc-1 Max manufactured by an Indian firm.
The cough syrups contained ethylene glycol, a substance that ought not to be present in cough syrup.
Earlier, Gambia also reported "unacceptable levels" of diethylene glycol (DEG) and ethylene glycol (EG) in India manufactured cough syrups.
DEG and EG are highly toxic colourless and viscous liquids which have a sweetish taste.
They are often found as contaminants in glycerin, which is used as a sweetener in formulations of many pharmaceutical syrups ingested orally.
Acute poisoning from EG may result in Ataxia, Slurred speech, Restlessness, Disorientation, Myoclonic jerks, Convulsions, Coma and Death.