Digi-Book – "Innovations For You":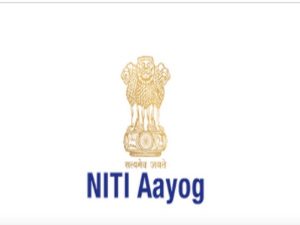 NITI Aayog's Atal Innovation Mission (AIM) has launched a Digi-Book – "Innovations for You" an attempt to showcase the success stories of Atal Innovation Mission's Startups in different domains.
These startups have worked to create new, disruptive and innovative products, services, and solutions that can pave a path for a sustainable future. The first edition of this book is focused on innovations in Health Care and soon other sectors shall follow.
The book is a compilation of 45 health tech startups, incubated at Atal Incubation Centres spread across the country.
These startups are leveraging frontier technologies such as AI, IoT, ICT and others to provide socially relevant solutions to problems like Anemia, Malaria, dental care, mental health, neonatal and child care and monitoring human vitals, among others.
Atal Innovation Mission of NITI Aayog:
The Atal Innovation Mission (AIM) is the Government of India's flagship initiative to promote innovation and entrepreneurship culture in the country.
AIM is mandated to create an umbrella structure to oversee innovation ecosystem of the country and revolutionizing the innovation eco-system – touching upon the entire innovation life cycle through various programs.