Daily Current Affairs for Government Exams:
Today Current Affairs: 21st December 2020 for UPSC IAS exams, State PSC exams, SSC CGL, State SSC, RRB, Railways, Banking Exam & IBPS, etc
Contents:
Coastal Radar Chain Network
Sentinelese:
A new variant Covid-19 strain:
Ponzi Scheme:
Chang'e 5:
Other important current affairs
1.Coastal Radar Chain Network: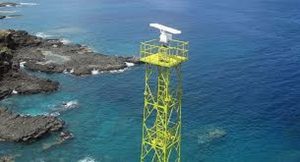 India's efforts are in advanced stages to set up coastal radar stations in Maldives, Myanmar and Bangladesh.
The radar chain which will link up with similar systems in India, Sri Lanka, Mauritius, and Seychelles will provide a comprehensive live feed of ship movements in the Indian Ocean Region that can be used by friendly navies.
Coastal Radar Chain Network:
The aim is to create a network of information and maritime domain awareness in the strategic Indian Ocean Region.
This will also help in expanding India's assistance for capacity building to Indian Ocean littoral states.
The assistance to these countries comes under India's programme called SAGAR – Security and Growth for All in the Region.
Under Phase-I of the coastal radar chain network, 46 coastal radar stations have been set up across the country's coastline.
Under Phase-II of the project, which is currently underway, 38 static radar stations and four mobile radar stations are being set up by the Coast Guard and is in an advanced stage of completion.
The Indian Coast Guard is a multi-mission organization, conducting round-the-year real-life operations at sea.
It operates under the Ministry of Defence.
The primary aim of surveillance radar design is to detect and track small fishing vessels for Coastal surveillance application.
However, the radar can also be directly used for VTS (Vessel Traffic management Services) application, harbor surveillance and navigational purposes.
It will also help in monitoring any illegal activities in the sea.
Ultimately, the data collected would feed into the Information Fusion Centre for the Indian Ocean Region (IFC-IOR).
Information Fusion Centre for the Indian Ocean Region:
The IFC has been established at Gurugram and is collocated with the Information Management and Analysis Centre which is jointly administered by the Indian Navy and Indian Coast Guard.
The Indian Navy's Information Management and Analysis Centre (IMAC), set up after the 26/11 Mumbai terror attacks, is the nodal agency for maritime data fusion.
It will soon become a National Maritime Domain Awareness (NDMA) centre.
IFC-IOR has established itself as the hub of maritime security information in the IOR through white shipping information exchange agreements with 21 countries and 20 maritime security centres.
The white shipping information refers to the exchange of relevant advanced information on the identity and movement of commercial non-military merchant vehicles.
2.Sentinelese: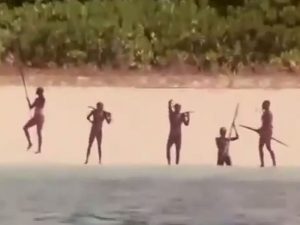 Anthropological Survey of India policy document warns of threat to the endangered group from commercial activity.
The policy document comes almost two years after American national John Allen Chau was allegedly killed by the Sentinelese on the Island.
The Sentinelese, a most secluded, is a particularly vulnerable tribal group (PVTG) who reside in complete isolation on the island.
Any exploitation of the North Sentinel Island of the Andamans for commercial and strategic gain would spell the death knell for its occupants.
The "right of the people to the island is non-negotiable".
Build a knowledge bank on the Sentinelese.
Since 'on-the-spot study' is not possible for the tribal community, anthropologists suggest the 'study of a culture from distance'.
Sentinelese, with a population of about 50 to 100 on the North Sentinel Island, are not only among the most isolated of the 75 PVTGs across the country, but also among the five in the Andaman and Nicobar Islands which include Great Andamanese, Onge, Jarawa, and Shompens.
The entire North Sentinel Island along with 5 km coastal sea from high water mark is notified as tribal reserve.
The Government respects their way of life style, therefore, has adopted an 'eyes-on and hands-off' practice to protect and safeguard the Sentinelese tribe.
A protocol of circumnavigation of the North Sentinel Island has been notified. The ships and aircrafts of Coast Guard and boats of Marine Police make sorties around North Sentinel to keep surveillance.
They have been protected under:
A &N Islands (PAT) Regulation 1956.
Scheduled Castes and the Scheduled Tribes (Prevention of Atrocities) Act, 1989.
Restrictions under Foreigner (Restricted Area) Orders, 1963.
Visa Manual Conditions/Passport Act 1920, Indian Forest Act, 1927 and Wildlife (Protection) Act, 1972.
It is said they have made little to no advancement in the over 60,000 years and still live very primitive lives, surviving mainly on fish and coconuts.
They are very vulnerable to germs since they have not had contact with the outside world. Even a common flu virus carried by a visitor could wipe out the entire tribe.
Since the 1960s, there have been a handful of efforts to reach out to the tribe but all have largely failed. They have repeatedly, aggressively made it clear that they want to be isolated.
3.A new variant Covid-19 strain: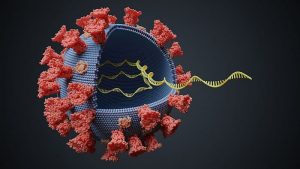 A mutated variant of the novel Coronavirus has been associated with recent infections in England.
The virus has undergone several mutations since it first infected humans.
The New Mutant Coronavirus:
The mutant virus has been identified as N501Y and is likely to be a mutation in the spike protein.
It is the coronavirus spike protein that binds to a human protein to initiate the process of infection.
Changes here could possibly affect how the virus behaves in terms of its ability to infect, or cause severe disease, or escape the immune response made by vaccines.
There has been a single nucleotide change in one portion of the spike protein, so there would be no bearing on the disease biology or even diagnostics.
Effect on Infection and Vaccination:
Several coronavirus vaccines are designed to create antibodies targeting the spike protein.
The vaccines target multiple regions on the spike, while a mutation refers to a change in a single point. If there is one mutation, it does not mean vaccines would not work.
All SARS-CoV-2 strains are genetically similar to one another, and scientists do not expect these mutations to have a significant impact on their ability to cause more severe disease than what has been observed so far.
Many mutations mean nothing at all, or at least are more successful for reasons not known.
For instance a different strain may be more transmissible, but cause less disease.
Researchers need to monitor the mutations as there is no evidence that the new strain in the UK is more transmissible or more severe/resistant to treatment or vaccination.
Researchers have not seen this variant in India.
4.Ponzi Scheme: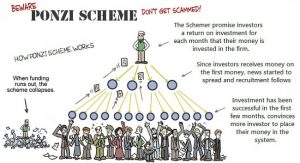 In a bid to protect the depositors' interest in Ponzi schemes run by financial companies, against whom cases have been registered, and monitor cases pending in various courts, the State government has appointed Bengaluru Regional Commissioner to compile the status of all cases that have been filed in the State and coordinate with the district administration.
The order comes in the light of the Reserve Bank of India identifying 118 finance companies in the State and seeking action against them under:

The Karnataka Protection of Interest of Depositors in Financial Establishment Act, 2004.
Banning of Unregulated Deposit Scheme Act, 2019.

The finance companies running Ponzi schemes could dupe investors completely and if movable and immovable properties belonging to these companies are not attached, there is a possibility that investors' interest cannot be protected since these properties could be sold.
Ponzi Scheme:
A Ponzi scheme is a form of fraud that lures investors and pays profits to earlier investors with funds from more recent investors.
The scheme leads victims to believe that profits are coming from product sales or other means, and they remain unaware that other investors are the source of funds.
The scheme is named after Charles Ponzi, who became notorious for using the technique in the 1920s.
Key Provisions in the Banning of Unregulated Deposit Schemes Act, 2019:
Substantive banning clause which bans Deposit Takers from promoting, operating, issuing advertisements or accepting deposits in any Unregulated Deposit Scheme.
Creation of three different types of offences, namely, running of Unregulated Deposit Schemes, fraudulent default in Regulated Deposit Schemes, and wrongful inducement in relation to Unregulated Deposit Schemes.
Severe punishment and heavy pecuniary fines to act as deterrent.
Provisions for disgorgement or repayment of deposits in cases where such schemes nonetheless manage to raise deposits illegally.
Attachment of properties / assets by the Competent Authority, and subsequent realization of assets for repayment to depositors.
Creation of an online central database, for collection and sharing of information on deposit-taking activities in the country.
5.Chang'e 5: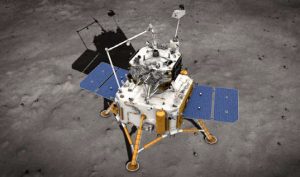 China's Chang'e 5 lunar mission returned to Earth carrying around 2 kilograms of the first fresh rock samples from the moon in 44 years. The spacecraft landed in Siziwang Banner, north China's Inner Mongolia Autonomous Region.
The probe, named after the ancient Chinese goddess of the moon, first took off from the Wenchang Spacecraft Launch Site in Hainan on November 24th.
Two of the Chang'e 5's four modules landed on the moon on 1st December and collected about 2 kilograms (4.4 pounds) of samples by scooping them from the surface and drilling 2 meters into the moon's crust.
The samples were deposited in a sealed container that was carried back to the return module by an ascent vehicle.
The retrieved re-entry capsule of Chang'e-5 will be airlifted to Beijing, where the capsule will be opened and the samples will be ready for analysis.
Oceanus Procellarum:
The samples were retrieved from a previously unvisited area of the moon.
The latest samples come from a part of the moon known as the Oceanus Procellarum, or Ocean of Storms, near a site called the Mons Rumker that was believed to have been volcanic in ancient times.
Mons Rumker, never sampled before, is geologically younger than the sampling areas of the U.S. and the Soviet missions.
With this, China became the third country after the United States and the Soviet Union, to collect lunar samples.
These are also the first samples to be collected by any country after Russia in 1976.
Other important current affairs:
1.Khudiram Bose:
Union Home Minister Amit Shah recently visited the native village of Bengali revolutionary Khudiram Bose in Midnapore, West Bengal.
Born in 1889, Bose is highly regarded in Bengal for his fearless spirit.
Unlike other leaders like Subhash Chandra Bose, however, Khudiram's legacy has been largely limited to Bengal.
In 1905, when Bengal was partitioned, he actively participated in protests against the British.
At the age of 15, Bose joined the Anushilan Samiti, an early 20th-century organisation that propounded revolutionary activities in Bengal.
The deciding moment of Bose's life came in 1908 when he along with another revolutionary, Prafulla Chaki was assigned the task of assassinating the district magistrate of Muzaffarpur,
2.National Green Tribunal (NGT) has constituted a high-level committee to identify floodplain zones of the Mahanadi.
In January 2020 Chief Minister of Odisha had announced that the 424 acres reclaimed from the river Mahanadi would be utilized to add ecological, recreational, sporting, cultural and technological value in the lives of the people of Cuttack.
A local citizen approached the NGT against the state government's plan alleging that illegal construction activities will adversely affect the river ecology and disturb the flow of Mahanadi river.
The NGT has formed a panel of experts from the Central Water Commission, National Institute of Hydrology and state and central pollution control board for laying down norms to ensure that the riverfront development takes place without damage to the floodplains of the river.
There is no central legislation to regulate the flood plains, except a 2016 notification issued by the Ministry of Water Resources, River Development, and Ganga Rejuvenation, with respect to Ganga river, under the Environment (Protection) Act, 1986, prohibiting any construction in the active floodplain area of river Ganga or its tributaries.
However some states have laws to regulate the flood plains :

Manipur Flood Zoning Act, 1978
Uttarakhand Flood Plain Zoning Act, 2012
3.Khelo India Youth Games 2021.
The Ministry of Youth Affairs and Sports has recently included Gatka, Kalaripayattu, Thang-Ta and Mallakhamba in Khelo India Youth Games 2021.
Khelo India Youth Games (KIYG) 2021, are scheduled to take place in Haryana.
The 2020 edition of KIYG was held in Guwahati (Assam).
Kalaripayattu has its origin from Kerala and has practitioners all over the world; Bollywood actor Vidyut Jammwal being one.
Mallakhamba, meanwhile, has been well-known across India and Madhya Pradesh and Maharashtra have been the hotspots of this sport.
Gatka originates from the State of Punjab and this traditional fighting style of the Nihang Sikh Warriors is used both as self-defense as well as a sport.
Thang-Ta, a Manipur marital art has passed into oblivion in the recent decades, but the sport will get national recognition again with the help of the Khelo India Youth Games 2021.
4.As Trump tenure winds down, deals in trade, sanctions, nuclear energy hang fire between India and the US. The unfinished businesses include:
No blanket waiver of the Countering America's Adversaries Through Sanctions Act (CAATSA) sanctions for buying Russian/Chinese arms.
Failure to reverse the decision to revoke India's Generalised System of Preferences (GSP).
Commercial contract to be finalised for the decade-old MoU between U.S.-based Westinghouse Electric Company and Nuclear Power Corporation of India Ltd. (NPCIL) to build six reactors in Andhra Pradesh.
The growing defence partnership, enhanced military exchanges bolstered by the signing of four foundational agreements: GSOMIA, LEMOA, COMCASA and BECA.
U.S. grant of the STA-1 Strategic Trade Authorisation to India, capped by intelligence sharing and quick procurements during the ongoing standoff between Indian and Chinese troops at the Line of Actual Control (LAC).
Crystallization of the "Quad" arrangement.
5.A rescue and rehabilitation centre for monkeys(Primate) was opened recently in Telangana.
A primate is any mammal of the group that includes lemurs, lorises, tarsiers, monkeys, apes, and humans.
It is the second such facility for the primates in the country. The other such facility in the country is in Himachal Pradesh.
Previously the Ministry of Environment, Forest and Climate Change had declared Monkeys (Rhesus Macaque) as 'vermin' in Himachal Pradesh.
It allowed local authorities to cull this animal in certain identified non-forest areas in Shimla for one year.
The state government reported harm to life and property including large-scale destruction of agriculture due to the overpopulation of this species outside forests.
Rhesus Macaque monkeys are protected species under Schedule II of the Wildlife (Protection) Act, 1972.
The law allows for it to be hunted by declaring it 'vermin' for a specific period if it poses a danger to human life or property.
6.Himalayan trillium:
The Himalayan trillium, a common herb of the Himalayas was declared 'endangered' by the IUCN.
The herb has numerous uses for human beings thus inviting people to utilize it, paving way for overutilization.
Temperate and sub-alpine zones of the Himalayas at an altitude of 2400 meters to 4000 meters.
India, Afghanistan, Pakistan, China, Nepal, Bhutan has been home to this species.
7.ONGC begins production in the Bengal basin, making it India's eighth functional:
Oil and Natural Gas Corporation (ONGC) Limited has begun crude oil production from the Asokenagar-1 well, Bengal Basin in 24 Paragana district.
This has made the Bengal basin India's eighth producing basin, joining the ranks of Krishna-Godavari (KG), Mumbai Offshore, Assam Shelf, Rajasthan, Cauvery, Assam-Arakan Fold Belt and Cambay.
There are 26 sedimentary basins in India, covering a total area of 3.4 million square kilometer. Of these, 16 are onland basins, 7 located both onland and offshore and 3 completely offshore.