Black Sea: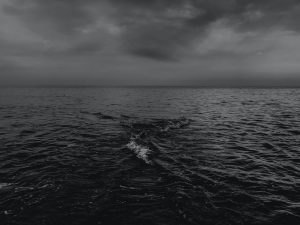 U.S. Defence Secretary Lloyd Austin urged more defence cooperation among Black Sea allies ahead of a NATO Ministers summit.
Action was needed by littoral states of the Black Sea amid Russia "militarisation" of the region.
The region is vulnerable to Russian aggression and we've seen evidence of that by ongoing actions in eastern Ukraine (and) the occupations of parts of Georgia.
Austin was in Bucharest on the third stop of a tour of the region to build confidence among allies, including Georgia and Ukraine, both of which are hoping to join NATO, and to promote greater cooperation among military forces.
Black Sea
The Black Sea is a marginal sea of the Atlantic Ocean lying between Europe and Asia.
It is bordered by Bulgaria, Georgia, Romania, Russia, Turkey, and Ukraine.
It is supplied by major rivers, principally the Danube, Dnieper, and Don.
The Black Sea ultimately drains into the Mediterranean Sea, via the Turkish Straits and the Aegean Sea.
The Bosporus Strait connects it to the small Sea of Marmara which in turn is connected to the Aegean Sea via the Strait of the Dardanelles.
To the north, the Black Sea is connected to the Sea of Azov by the Kerch Strait.
The Black Sea covers 436,400 km2 (not including the Sea of Azov), making it the world's largest inland body of water.