E-Cigarette: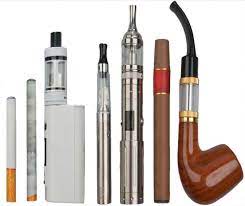 An analysis by the Herbert Wertheim School of Public Health and Human Longevity Science at University of California San Diego and UC San Diego Moores Cancer Center, published in the journal JAMA Network Open, has found that e-cigarette use — even on a daily basis — did not help smokers successfully stay off cigarettes.
E-cigarettes have often been suggested as a potential means to help smokers quit.
These are battery-operated devices that heat a liquid made of nicotine, flavourings and other chemicals to make an aerosol that users inhale into their lungs.
Prohibition Of Electronic Cigarettes Bill, 2019
In 2020, Parliament of India has passed the bill. Its salient Features are:
The Bill defines e-cigarettes as electronic devices that heat a substance, which may contain nicotine and other chemicals, to create vapour for inhalation. These e-cigarettes include all forms of electronic nicotine delivery systems, heat-not-burn products, e-hookahs, and other similar devices.
The Bill prohibits the production, manufacture, import, export, transport, sale, distribution and advertisement of e-cigarettes in India.
Violation of this provision will be punishable with imprisonment of up to one year, or a fine of up to one lakh rupees, or both.
For any subsequent offence, the person will be punishable with an imprisonment of up to three years, along with a fine of up to five lakh rupees.