Digital Services Act: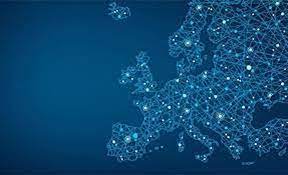 The European Union (EU) has given final approval to online safety-focused legislation, which is an overhaul of the region's social media and e-commerce rules
Digital Services Act (DSA), the law tightly regulates the way intermediaries, especially large platforms such as Google, Meta, Twitter, and YouTube, function in terms of moderating user content.
It will give better protection to users and to fundamental rights online, establish a powerful transparency and accountability framework for online platforms and provide a single, uniform framework across the EU.
Digital Services Act:
Faster removals and provisions to challenge: The social media companies will have to add "new procedures for faster removal" of content deemed illegal or harmful.
They will also have to explain to users how their content takedown policy works. It also allows for users to challenge takedown decisions taken by platforms and seek out-of-court settlements.
Bigger platforms have greater responsibility: Under the DSA, 'Very Large Online Platforms' (VLOPs) and 'Very Large Online Search Engines' (VLOSEs), that is platforms, having more than 45 million users in the EU, will have more stringent requirements.
Direct supervision by European Commission: These requirements and their enforcement will be centrally supervised by the European Commission itself.
More transparency on how algorithms work: VLOPs and VLOSEs will face transparency measures and scrutiny of how their algorithms work.
Clearer identifiers for ads and who's paying for them: Online platforms must ensure that users can easily identify advertisements and understand who presents or pays for the advertisement. They must not display personalised advertising directed towards minors or based on sensitive personal data.