A Decade of POCSO: Developments, Challenges And Insights From Judicial Data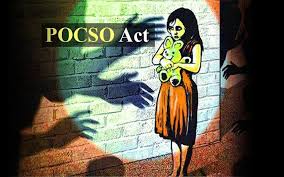 Vidhi Centre for Legal Policy launched a report, 'A Decade of POCSO: Developments, Challenges and Insights from Judicial Data'.
Highlights:
As per 2020 NCRB data, over 90% of perpetrators are people known to victims
High pendency of cases
Low conviction rate ( only around 14% )
Issue of a higher age of consent thereby minors getting convicted for even consensual acts.
Tamil Nadu stands ahead of other States in terms of reporting cases and conviction of the accused.
Need for after-school care: Children whose parents work are usually left on their own after school, and this heightens vulnerability
POCSO Act 2012:
It was passed to protect children from sexual abuse/assault/harassment or pornography.
Features of the act :

Establish Special Courts to try sexual offences involving children in a child-friendly manner.
Gender neutral law
Effective reporting, recording of evidence and investigation.

The National Commission for protection of Child Rights (NCPCR) and its states monitor the implementation of the law.