World Radio Day 2023: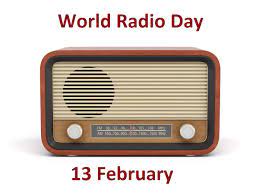 The United Nations and other countries are celebrating the 12th edition of World Radio Day
It is celebrated on February 13.
The celebrations of World Radio Day are launched by UNESCO on behalf of the UN.
The day aims to highlight the fact that radios are the pillars of conflict prevention and play a major role in maintaining peace in the world.
Theme of World Radio Day : Radio and Peace
The day is celebrated to highlight the role played by radio and other broadcasting media.
The day emphasizes the impact of news broadcasted by the radio on the public.