DNA Technology (Use and Application) Regulation Bill, 2019: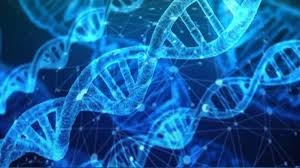 Asaddudin Owaisi, president of the All India Majlis-e-Ittehad-ul-Muslimeen (AIMIM), and CPI leader Binoy Viswam have filed dissent notes to the parliamentary standing committee's report on the DNA Technology (Use and Application) Regulation Bill, 2019 on the grounds that it does not take into account their concerns over privacy violations.
The Bill proposes DNA sampling and profiling of citizens accused of a crime or reported missing, and storing their unique genetic information for administrative purposes.
The objective of the Bill is limited to the establishment of a regulatory board to regulate the use of DNA technology in consonance with international standards.
They say if enacted, the Bill will target Dalits, Muslims and Adivasis by way of DNA sample collection and indefinite storage.
The fear is that the law could be used for caste or community-based profiling.
The Bill ran afoul with the standards set in the Puttaswamy and Subramanian Swamy judgments of the Supreme Court.
In the absence of a statutory framework protecting the right to privacy, this Bill will cause irreversible damage to individuals' right to privacy as well as the criminal justice system.