e-DAR Portal: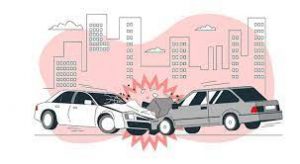 The Ministry of Roads, Transport and Highways (MoRTH) developed the portal named 'e-DAR' (e-Detailed Accident Report).
The portal provides instant information on road accidents and helps accelerate accident compensation claims, bringing relief to victims' families.
Road safety continues to be a major developmental issue, a public health concern and a leading cause of death and injury across the world.
It kills more than 1.35 million globally as reported in the Global Status report on Road Safety 2018 with 90% of these casualties taking place in the developing countries and 11% alone being accounted for by India.
As per the Report on Road accidents in India 2019, the accident related deaths in India in 2019 were 1,51,113 in number.
Digitalised Detailed Accident Reports (DAR) will be uploaded to the portal for easy access.
The web portal will be linked to the Integrated Road Accident Database (iRAD).
From iRAD, applications to more than 90% of the datasets would be pushed directly to the e-DAR.
Stakeholders like the police, road authorities, hospitals, etc., are required to enter very minimal information for the e-DAR forms.
Thus, e-DAR would be an extension and e-version of iRAD.
DAR portal would conduct multiple checks against fake claims by conducting a sweeping search of vehicles involved in the accident, the date of the accident, and the First Information Report number.
The portal would be linked to other government portals like Vaahan or and would get access to information on driving licence details and registration of vehicles.
Hotspots for accidents would also be identified so as to obtain solutions to avoid accidents at these hotspots.