Earthquake Observatories: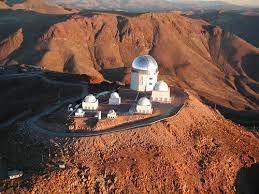 The government has announced that India is going to have 35 more earthquake observatories by the end of the 2021 and aims to add 100 more earthquake observatories by 2026.
The announcement came at the inaugural function of the Joint Scientific Assembly of the International Association of Geomagnetism and Aeronomy (IAGA) – International Association of Seismology and Physics of the Earth Interior (IASPEI).
About Earthquake Observatories:
National Center for Seismology (under the Ministry of Earth Sciences) is the nodal agency of the Government of India for monitoring of earthquake activity in the country.
Currently, India has only 115 earthquake observatories.
The most important aspect of the Earthquake Observatory is to be able to accurately predict the time of the earthquake.
Need for Earthquake Observatories:
The occurrence of an earthquake is a natural process, beyond human power. Hence, prevention is the only way.
Further, the Indian subcontinent is considered as one of the world's most disaster-prone areas in terms of earthquakes, landslides, floods, cyclones, and tsunamis.
About IAGA and IASPEI:
International Association of Geomagnetism and Aeronomy (IAGA) welcomes scientists to join in research of magnetism and aeronomy of the Earth, of other bodies of the solar system, and of the interplanetary medium and its interaction with these bodies.
International Association of Seismology and Physics of the Earth Interior (IASPEI) promotes the study of earthquakes and other seismic sources, the propagation of seismic waves, and the Earth's internal structure, properties, and processes.
These are semi-autonomous associations under the International Union of Geodesy and Geophysics (IUGG)