Eco-Sensitive Zones : Supreme Court Modified Its Previous Judgment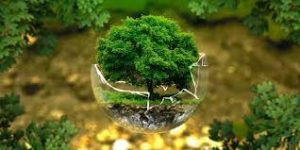 The Supreme Court of India has modified its earlier judgment that mandated a minimum one-kilometre eco-sensitive zone around protected forests, national parks, and wildlife sanctuaries across the country.
Previous Judgement:
In June 2022, the SC ordered that ESZs of a minimum of one kilometer should be declared around protected forests, national parks, and wildlife sanctuaries across the country.
The court had said that ESZs would act as a "shock absorber" for the protected areas and prevent encroachment, illegal mining, construction, and other activities that could harm the environment and wildlife.
The court had also directed the Centre and the States to notify the ESZs within 6 months and file compliance reports.
Changed Order:
Minimum ESZ distance :  1 km ESZ cannot be uniform across the country and has to be "protected area-specific".
Applicability of order Applied universally to all protected areas Not applicable to ESZs for which draft and final notifications have been issued by MoEF&CC and in respect of proposals.
Mining allowed Not specified, but implied to be allowed within ESZ No mining is allowed, either within national parks and sanctuaries or in a 1 km radius.
Any developmental activities undertaken within ESZs should follow the MoEF&CC 2011 guidelines and provisions of the 2022 Office Memorandum by MoEF&CC
Eco-Sensitive Zones:
The National Wildlife Action Plan (2002-2016) of the MoEFCC stipulated that state governments should declare land falling within 10 km of the boundaries of national parks and wildlife sanctuaries as eco-fragile zones or Eco-Sensitive Zones (ESZs) under the Environmental (Protection) Act, 1986.
While the 10-km rule is implemented as a general principle, the extent of its application can vary.
Areas beyond 10 km can also be notified by the Union government as ESZs, if they hold larger ecologically important "sensitive corridors".