Elderly Line: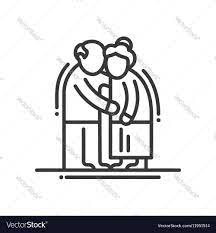 On the occassion of International Day of Older Persons (1st October), Vice President of India will dedicate the Elderly Line 14567 to the Nation.
Government of Telangana and Tata Trusts piloted the helpline in Telangana between March 2019 and September 2020.
Based on this experience, MOSJE decided to establish state helplines at each state level and have a single call management platform and unique number (14567) that will enable services for the senior citizens through a National level structure. Thus Elder Line was conceptualised.
Elder Line will operate on all seven days of the week from 8 AM to 8 PM since it is categorised under non-emergency service and extension of working hours will be backed by findings and requirement.
Elder Line is a National Helpline for Senior Citizens (NHSC) set up by the Ministry of Social Justice and Empowerment in collaboration with National Institute of Social Defence (NISD) and State Governments.
National Implementing Agency (an empowered Committee) set up by MOSJE along with NISD (National Institute for Social Defence) is currently hosting the Elder Line along with the States.
Operationally, the state agencies will be working closely with all state departments and district functionaries to deliver services.
Elder Line 14567 is a toll-free number open 12 Hours a day (8:00 AM to 8:00 PM), that provides free information, guidance, emotional support, field intervention in cases of abuse & rescues in order to improve the quality of life of senior citizens.
In case of emergencies like pandemic, this helpline can support senior citizens with the right and on-time information for medical needs, emotional support and other associated needs in collaboration with all the state departments.