Pay Equity Policy : BCCI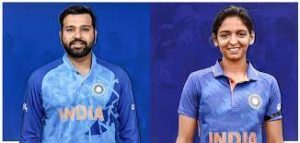 The Board of Control for Cricket in India (BCCI) announced a "pay equity policy", saying that its centrally-contracted men and women players would get the same match fees.
The step is a significant move towards bringing gender pay parity as, according to Global Gender Gap Index 2022, at the current rate of progress, it will take 132 years to reach full parity.
The women players will now get Rs 15 lakh per Test match, Rs 6 lakh for a One-Day International (ODI), and Rs 3 lakh for a T20 International.
Till now, they were paid Rs 1 lakh for a white-ball match, and Rs 4 lakh for a Test.
The annual retainership for women cricketers remains the same — Rs 50 lakh for Grade A, Rs 30 lakh for Grade B and Rs 10 lakh for Grade C.
The men, who play more games, are paid Rs 1-7 crore, depending on their grade.
India has become only the second country in international cricket to implement equal pay.
New Zealand Cricket (NZC), in 2022, had struck a deal with the country's players' association, which enabled the women cricketers to earn as much as the male players.
This comes four months after the United States' women's national footballers won the six-year-long battle with their federation to secure equal compensation.