Science And Technology Cooperation Between India And France: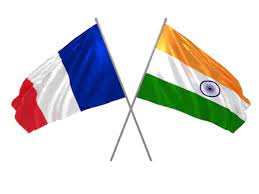 In an important milestone in S&T Cooperation between India and France an MoU was signed between CSIR and Institut Pasteur with a scope for cooperation in health research.
CSIR and Institut Pasteur would be jointly researching and focusing on emerging and remerging infectious diseases and inherited disorders and enable delivery of effective and affordable healthcare solutions not only for the people of India and France but for the global good.
The MoU provides for developing potential scientific and technological cooperation and networking in advanced and emerging areas of Human Health between scientists and institutes/laboratories of CSIR and Institut Pasteur and its international network.
The Council of Scientific and Industrial Research (CSIR) was established by the Government of India in 1942 as an autonomous body that has emerged as the largest research and development organisation in India.