FAO : Report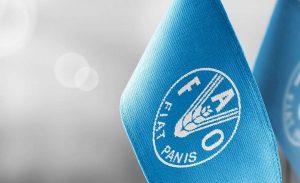 The FAO (Food and Agriculture Organization) has released a report titled- "The Status Of Women In Agrifood Systems" highlighting the importance of Gender Equality in the Agricultural Sector.
Key Highlights of the Report:
Women make up a significant proportion of the agricultural workforce, accounting for around 40% of the global agricultural labor force. However, women often face significant gender-based barriers that limit their access to resources, technology, and markets, which can impact their productivity and income.
Even though women have gained more access to some resources, such as digital technology and financial services, over the last several years, the gaps are either unchanged or growing in far too many areas, especially for rural women.
Since the outbreak of Covid-19, the gap between women's and men's Food Security has grown to 4.3% — with significantly higher food insecurity among rural women.
Despite the importance of agri-food systems for women's livelihoods and the welfare of their families, women's roles tend to be marginalised and their working conditions are likely to be worse than men's — irregular, informal, part-time, low-skilled, labour-intensive and thus vulnerable
Food and Agriculture Organization:
FAO is a specialised agency of the United Nations that leads international efforts to defeat hunger.
World Food Day is celebrated every year around the world on 16th October. The day is celebrated to mark the anniversary of the founding of the FAO in 1945.
It is one of the UN food aid organisations based in Rome (Italy). Its sister bodies are the World Food Programme and the International Fund for Agricultural Development (IFAD).