Indian Space Policy 2023: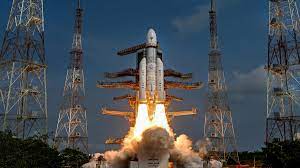 The Union Cabinet has approved the Indian Space Policy, 2023 to enhance the role of the Department of Space, boost activities of Indian Space Research Organisation (ISRO) missions and give a larger participation of research, academia, startups and industry.
Indian Space Policy 2023 seeks to institutionalise the private sector participation in the space sector, with ISRO focusing on research and development of advanced space technologies.
The policy will allow the private sector to take part in end-to-end space activities that include building satellites, rockets and launch vehicles, data collection and dissemination.
The Indian Space Policy-2023, also delineated the roles and responsibilities of ISRO, space sector PSU NewSpace India Limited (NSIL) and Indian National Space Promotion and Authorization Centre (IN-SPACe).
Strategic activities related to the space sector will be carried out by NSIL, a public sector undertaking under the Department of Space, which will work in a demand-driven mode.
The INSPACe, created recently, will be the interface between Indian Space Research Organisation and non-governmental entities.
The policy also spells out the framework for the private sector to use ISRO facilities for a small charge and encourages them to invest in creating new infrastructure for the sector.
ISRO will not do any operational and production work for the space sector and focus its energies on developing new technologies, new systems and research and development.
The operational part of ISRO's missions will be moved to the NewSpace India Limited, a public sector undertaking under the Department of Space.