Mainstreaming Biodiversity In Forestry Report: FAO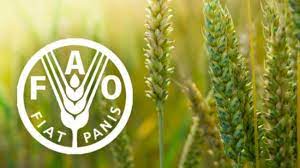 Food and Agriculture Organization's recently released report titled "Mainstreaming Biodiversity in Forestry Report", integrating biodiversity into such 'production forests' is paramount.
Recommendations of the Report:
Recognizing the forest tenure of Indigenous Peoples and local communities, with emphasis on enhancing the equitable sharing of benefits.
Preventing the conversion of natural forests into monospecific forest plantations.
Ensuring the sustainable management of harvested species to control overharvesting of plants and wildlife.
Adopting a multisectoral perspective by mainstreaming biodiversity across other land use sectors.
Providing economic incentives, like compensation for reduced production to promote biodiversity benefits and investing in knowledge and capacity development.
Facilitating market-based instruments like engaging in public–private partnerships to leverage corporate social responsibility commitments.
Leveraging global momentum on restoration to enhance biodiversity conservation.
Mainstreaming Biodiversity
It is the process of embedding biodiversity considerations into policies, strategies, and practices of key public and private actors to promote the conservation and sustainable use of natural resources.
Threats to Mainstreaming Biodiversity:

Deforestation: Deforestation continues at an alarming rate of 10 million ha per year (mainly for agricultural expansion) especially in lower income tropical countries.
Illegal Forest Activities: Illegal timber harvesting is estimated to account for 15–30% of global timber production.
Low Conservation Profile: Low profile of conservation outside protected areas.
Insufficient Capacity: Developing countries struggle to enforce forest and biodiversity regulations.
Lack of Participation: Lack of Indigenous People and local community participation.Weak Governance: Weak governance and law enforcement are the biggest stumbling blocks behind biodiversity conservation in protected areas.