Farmer Producer Organizations: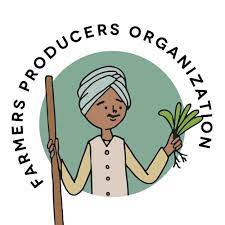 ITC Limited, one of India's major private companies, has achieved an extraordinary feat by helping to form 78 farmer-producer companies (FPCs) also known as Farmer Producer Organization.
Farmer Producer Organisation (FPO) is a generic name, which refers to the farmer producers organization incorporated/ registered either under Part IXA of Companies Act or under Co-operative Societies Act of the concerned States.
The concept behind Farmer Producer Organizations is that farmers, who are the producers of agricultural products, can form groups.
To facilitate this process, the Small Farmers' Agribusiness Consortium (SFAC) was mandated by the Department of Agriculture and Cooperation, Ministry of Agriculture, Govt. of India, to support the State Governments in the formation of the Farmer Producer Organizations (FPOs).
Objectives of FPOs is To provide a holistic and broad-based supportive ecosystem to form new FPOs to facilitate the development of vibrant and sustainable income-oriented farming and for overall socio-economic development and wellbeing of agrarian communities.
Formation and Promotion of 10,000 Farmer Producer Organisations :-
It was launched by the Ministry of Agriculture and Farmers Welfare in 2020.
It is a Central sector scheme .
Objective is to provide hand-holding support to FPCs and to meet the target of creating 10,000 FPOs by 2024. More than 2200 FPOs produce clusters have been allocated for the formation of FPOs in 2020-21.
Implementing Agencies (IAs) engaged Cluster-Based Business Organizations (CBBOs) to aggregate, register & provide professional handholding support to each FPO for a period of 5 years.
Financial Assistance under the scheme: Up to Rs. 18.00 lakh per FPO for a period of 3 years.
Provision were also made for matching equity grant up to Rs. 2,000 per farmer member of FPO with a limit of Rs. 15.00 lakh per FPO.
Provision of a credit guarantee facility up to Rs. 2 crores of project loan per FPO from the eligible lending institution to ensure institutional credit accessibility to FPOs.