National Mission On Cultural Mapping: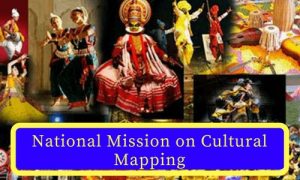 The National Mission on Cultural Mapping (NMCM) has been handed over to the Indira Gandhi National Centre for the Arts (IGNCA), which will start a trial run in 75 villages in October 2021.
IGNCA was established in 1987 as an autonomous institution under the Ministry of Culture, as a centre for research, academic pursuit and dissemination in the field of the arts.
IGNCA aims to complete mapping in 5,000 villages by the end of financial year 2021-2022.
The Ministry of Culture had approved the NMCM in 2017 to build a comprehensive database of artists, art forms and other resources from organisations under the Ministry.
It is aimed at addressing the necessities of preserving the threads of rich Indian Art and Cultural Heritage, converting vast and widespread cultural canvas of India into an objective Cultural Mapping while creating a strong "Cultural Vibrancy" throughout the nation.
It encompasses data mapping, demography building, formalising the processes and bringing all cultural activities under one umbrella for better results.
The work on creating a database for folk arts and mapping of heritage of villages would be carried out over five years (From 2017).
Volunteers from the Nehru Yuva Kendra Sangathan, the National Service Scheme and students of sociology and social work would be deputed to collect such data from villages.