First Advance Estimates Of GDP: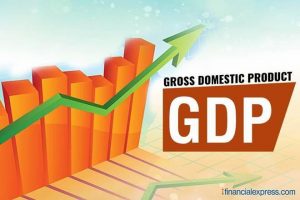 The Ministry of Statistics and Programme Implementation (MoSPI) released the First Advance Estimates (FAE) for the current financial year (2021-22).
According to MoSPI, India's Gross Domestic Product (GDP) will grow by 9.2% in 2021-22.
First Advance Estimates of GDP first introduced in 2016-17, are typically published at the end of the first week of January.
They are the "first" official estimates of how GDP is expected to grow in that financial year.
Apart from it, they are also the "advance" estimates because they are published long before the financial year (April to March) is over.
The FAE is published soon after the end of the third quarter or Q3 (October, November, December).
However, they do not include the formal Q3 GDP data, which is published at the end of February as part of the Second Advance Estimates (SAE).
The main significance of FAE lies in the fact that they are the GDP estimates that the Union Finance Ministry uses to decide the next financial year's budget allocations.
From the Budget-making perspective, it is important to estimate the nominal GDP — both absolute level and its growth rate.
This will further help in calculating Real GDP and inflation.
The difference between the real and nominal GDP shows the levels of inflation in the year.
Real GDP = Nominal GDP — Inflation Rate.
FAE Calculation:
According to the MoSPI, the approach for compiling the Advance Estimates is based on the Benchmark-Indicator method.
According to this, the estimates available for the previous year (2020-21 in this case) are extrapolated using relevant indicators reflecting the performance of sectors.
The MoSPI extrapolates sector-wise estimates using indicators such as previous data of Index of Industrial Production (IIP), sale of commercial vehicles data, etc.
Issues in Calculation of Data: The pandemic has upset many such projections because of significant fluctuations during the past couple of years.
Due to this, the MoSPI has alerted that "these are early projections" which are liable for subsequent revisions depending on Covid, the impact on the economy and the government's fiscal response.