First Woman Astronaut Into Space : Saudi Arabia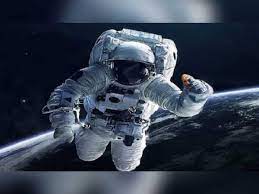 Saudi Arabia is set to send its first woman astronaut, Rayyana Barnawi, on a 10-day mission to the International Space Station (ISS) later this year, aboard a SpaceX Dragon.
A Saudi Arabian woman will become the first woman astronaut from the country to go on a space mission later this year, AFP reported.
Rayyana Barnawi will join fellow Saudi astronaut Ali Al-Qarni on a 10-day mission to the International Space Station (ISS).
Barnawi and Al-Qarni will fly to the ISS aboard a SpaceX Dragon spacecraft as part of a mission this spring by the private space company Axiom Space, according to Saudi Press Agency and Axiom. Peggy Whitson, a former NASA astronaut, will also be on board for her fourth flight to the ISS.
Meanwhile, John Shoffner, a Tennessee businessman, will be the pilot.
American private space transportation company SpaceX has developed and produced several spacecraft named Dragon.
The first family member, now referred to as Dragon 1, flew 23 cargo missions to the ISS between 2010 and 2020 before being retired.
With this first version not designed for carrying astronauts, it was funded by NASA with $396 million awarded through the Commercial Orbital Transportation Services (COTS) program,[1] with SpaceX being announced as a winner of the first round of funding on August 18, 2006.
SpaceX developed its Dragon 2 spacecraft starting in 2014, with a cargo version and a crewed version.
It entered service in 2019 with the Demo-1 flight, and performed its first flight with astronauts on May 30, 2020, during the Crew Dragon Demo-2 flight.