Transgender Prisons: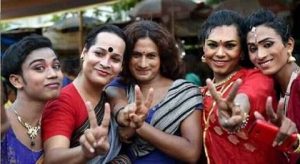 The Ministry of Home Affairs (MHA) has written to all States to ensure separate accommodation for transgender persons in prisons.
It also advised the States and the Union Territories that the prison admission register may be suitably revised to include "transgender" as a category other than male and female gender.
It also asked that similar provision may be made in the Prison Management System in maintaining electronic records.
The government enacted the Transgender Persons (Protection of Rights) Act in 2019 and the advisory was sent to ensure their safety and to protect them against any form of exploitation in the context of prisons and correctional facilities.
However, while making provision for a separate enclosure for transgender prisoners, due care may be taken by the prison authorities that this may not result in their complete isolation or propagate social stigma among such prisoners.
There should also be adequate preservation of right to privacy and dignity in regard to separate toilets for transmen and transwomen as well as shower facilities.
It said the physical search of a transgender person may be conducted by a person of their preferred gender or by a trained medical professional or a paramedic.
The person conducting the search must ensure the safety, privacy and dignity of the person being searched. At the stage where the search procedure requires stripping, it must be done in a private room or partition.