The Missing Deputy Speaker: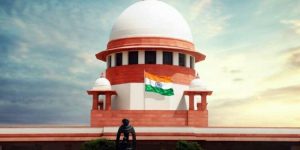 Supreme Court sought response from Centre on a Public Interest Litigation (PIL) that contends that not electing a Deputy Speaker to the 17th (present) Lok Sabha, since 2019, is "against the letter and spirit of the Constitution".
The post has also been lying vacant in the five state Assemblies including Rajasthan, Uttarakhand, Madhya Pradesh, Uttar Pradesh, and Jharkhand.
Article 93 says that the House of the People (Lok Sabha) shall, as soon as may be, choose two members to be Speaker and Deputy Speaker so often as the offices become vacant. However, it does not provide a specific time frame.
Article 178 contains the corresponding position for Speaker and Deputy Speaker of the Legislative Assembly of a state.