Fortified Rice To Distribute Under Government Programmes: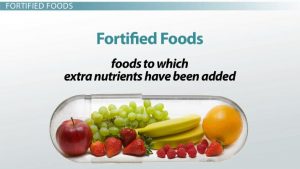 The Union Cabinet has approved a scheme to distribute fortified rice under government programmes.
Food Corporation of India and state agencies have already procured 88.65 LMT (lakh tonnes) of fortified rice for supply and distribution.
In 2019, the government approved a Centrally sponsored pilot scheme for fortification of rice for a period of three years beginning 2019-2020.
The scheme is being implemented in 15 districts across as many States.
In 2020, during his Independence Day speech, Prime Minister Narendra Modi announced that by 2024 rice made available under every government programme will be fortified to fight malnutrition.
The government ramped up distribution of fortified rice last year across anganwadis under the Integrated Child Development Scheme (now rechristened Saksham anganwadi and Poshan 2.0) as well as mid-day meal scheme implemented at schools (renamed as PM Poshan).
Food fortification is defined as the practice of adding vitamins and minerals to commonly consumed foods during processing to increase their nutritional value.
The Food Safety and Standards Authority of India (FSSAI) defines fortification as "deliberately increasing the content of essential micronutrients in a food so as to improve the nutritional quality of food and to provide public health benefit with minimal risk to health".
According to the Food Ministry, fortification of rice is a cost-effective and complementary strategy to increase vitamin and mineral content in diets.
According to FSSAI norms, 1 kg fortified rice will contain iron (28 mg-42.5 mg), folic acid (75-125 microgram) and Vitamin B-12 (0.75-1.25 microgram).
In addition, rice may also be fortified with micronutrients, singly or in combination, with zinc (10 mg-15 mg), Vitamin A (500-750 microgram RE), Vitamin B1 (1 mg-1.5 mg), Vitamin B2 (1.25 mg-1.75 mg), Vitamin B3 (12.5 mg-20 mg) and Vitamin B6 (1.5 mg-2.5 mg) per kg.
Fortification is a safe method of improving nutrition among people. The addition of micronutrients to food does not pose a health risk to people.
It does not require any changes in food habits and patterns of people. It is a socio-culturally acceptable way to deliver nutrients to people.
It does not alter the characteristics of the food—the taste, the feel, the look.
It can be implemented quickly as well as show results in improvement of health in a relatively short period of time.
This method is cost-effective especially if advantage is taken of the existing technology and delivery platforms.