Four More Biodiversity Heritage Sites: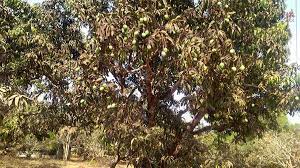 West Bengal recently notified four more biodiversity heritage sites (BHS), taking the tally in the state to eight.
Biodiversity Heritage Sites (BHS) are unique ecosystems having rich biodiversity comprising of any one or more of the following components:

Richness of wild as well as domesticated species or intra-specific categories.
High endemism.
Presence of rare and threatened species, keystone species, and species of evolutionary significance.
Wild ancestors of domestic/cultivated species or their varieties.
Past pre-eminence of biological components represented by fossil beds and having significant cultural, ethical or aesthetic values and are important for the maintenance of cultural diversity, with or without a long history of human association with them.

Under Section-37 of the Biological Diversity Act, 2002, the State Government, in consultation with local bodies, may notify areas of biodiversity importance as BHS.
The State Government, in consultation with the Central Government, may frame rules for the management and conservation of BHS.
The creation of BHS may not put any restriction on the prevailing practices and usages of the local communities other than those voluntarily decided by them.
The purpose of declaring BHS is to enhance the quality of life of the local communities through the conservation of such sites.
In 2007, the Nallur Tamarind Grove in Bengaluru, Karnataka, was designated as India's first BHS.